COMMUNITY AT BAKABERG
BAKABERG is a global community. Centering community is the "secret to our success" that isn't quite a secret. We take pride in our approach and philosophy being rooted in deep community values. We learn from traditions, grow through proven results and are driven by diversity and creativity.

Over 10 Years of Professional Services Experience
BAKABERG INNOVATION – we are a 

transformative

 ecosystem committed to moving good ideas further.
Research and development are key. We leverage these to reduce waste through more efficient production. You know your passion; we know business. Our engagements help individuals and organizations extract value from ideas. We also help clients understand the market value of their business and bring a viable concept to market. BAKABERG believes in self-determination and fair practices. Whether we are helping with business management, monetization or sustainable diversity there is always intentionality in our efforts. Our partners and clients span multiple sectors (nonprofits, community developers, event planners, business professionals, hydroponic growers, professional athletes, schools and universities). Reach out to us to explore how we can serve your business needs.
"If you want to go fast go alone, if you want to go far, go together."
– African Proverb 
 What are Opportunity Zones?
An Opportunity Zone is a designation created by the Tax Cuts and Jobs Act of 2017 allowing for certain investments in lower income areas to have tax advantages. The purpose of this program is to put capital to work that would otherwise be locked up due to the asset holder's unwillingness to trigger a capital gains tax. "Opportunity Zones are census tracts generally composed of economically distressed communities that qualify for the Opportunity Zone designation according to criteria outlined in 2017's Tax Cuts and Jobs Act. Since the passage of the law, Opportunity Zones have been designated in all 50 states in the US, the District of Columbia, and five US possessions.
BAKABERG unpacks the affects of policy, funding and practicum on our communities. Learning how these things take shape invariably allows us to partake in the process and work as a cohesive unit towards the improvement of our communities.
Learn more at our Community School. 
The 2019 People of Change Awards is a winter gala that highlights achievements made by notable change makers in the fields of STEM, Business and Economic Development, and Civic Engagement. In addition to these presentations, TPOC will be naming our Platform Awardee and the Person of Change Award for the year 2019. The night includes both a silent and live auction, live music, and a great array of food. In addition to honoring these impactful individuals the goal of the event is to raise funds for the work that is being done by needed programs offered in the communities of Southern California.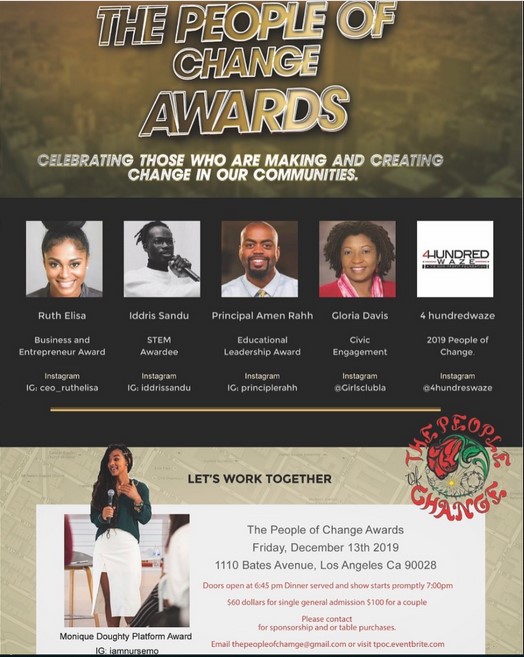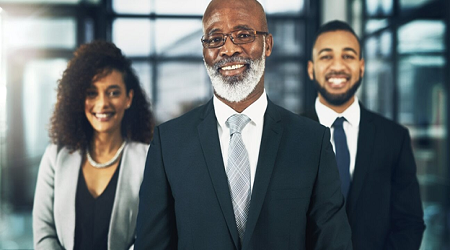 COVID-19 or Coronavirus Disease 2019 has inserted itself in the lives of everyone around the world. No one is immune, however the virus is especially dangerous for particular marginalized groups. As the adage goes, "When the world gets a cold, Black people catch pneumonia" M4BL. According to the CDC "…current data suggest a disproportionate burden of illness and death among racial and ethnic minority groups.  A recent CDC MMWR report included race and ethnicity data from 580 patients hospitalized with lab-confirmed COVID-19 found that 45% of individuals for whom race or ethnicity data was available were white, compared to 55% of individuals in the surrounding community. However, 33% of hospitalized patients were black compared to 18% in the community…
and 8% were Hispanic, compared to 14% in the community. These data suggest an overrepresentation of blacks among hospitalized patients. Among COVID-19 deaths for which race and ethnicity data were available, New York Citypdf iconexternal icon identified death rates among Black/African American persons (92.3 deaths per 100,000 population) and Hispanic/Latino persons (74.3) that were substantially higher than that of white (45.2) or Asian (34.5) persons.  Studies are underway to confirm these data and understand and potentially reduce the impact of COVID-19 on the health of racial and ethnic minorities. Your content goes here. Edit or remove this text inline or in the module Content settings."  this text in the module Advanced settings.

In Nigeria and Kenya, social media users have admitted that hunger has forced them to violate stay-at-home orders in order to search for food.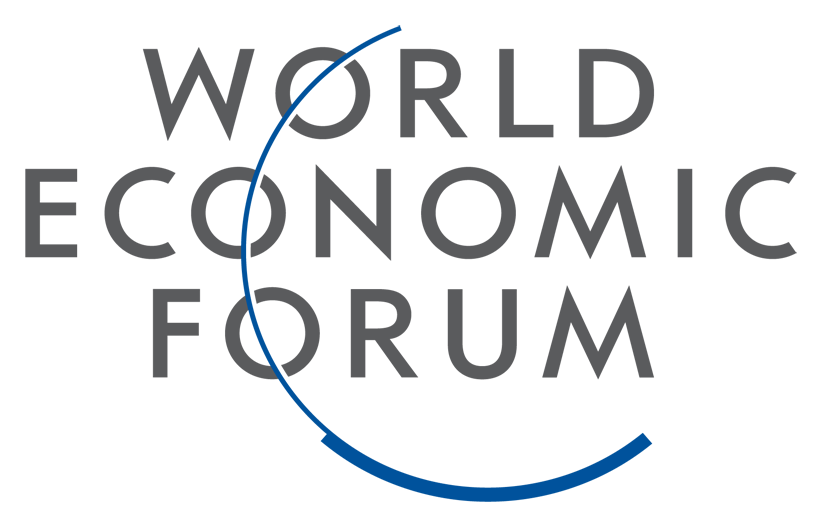 It is totally inconceivable we keep on cautioning this.
Africa isn't a testing lab.
I would like to vividly denounce those demeaning, false and most of all deeply racists words.